Too often I encounter leaders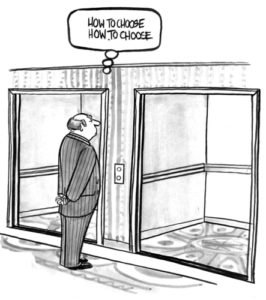 and employees struggling to make decisions. This is especially common with group decisions. Typically, the group is considering two or three alternatives with lists of pros and cons for each. They go around and around and just can't seem to reach a conclusion. So here is my advice.
1. SOAR through Decisions with a disciplined process.
Follow my 'SOAR through Decisions' process. If you haven't been SOARing, you will probably have to move backwards to move forward. Most likely you are stuck on Step #3 because you skipped Step #2, and maybe even Step #1. A disciplined decision process is especially valuable for group decisions. Even groups of two. It gets everyone on the same page. (more…)