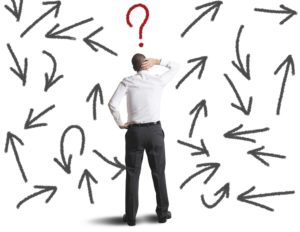 While flying back to Boston after business in Chicago this week, I was admiring the fields and trees far below sporting that wonderful spring green. The sun was shining. It looked like a lovely day.
Then the pilot came on and announced that we were cruising above 31,000 feet and the temperature outside was 2 degrees below zero.
The contrast between that spring feeling and his announcement was a shock. That we could be in such a different place while flying over springtime just didn't seem possible in that moment. Of course, I wasn't surprised, once jolted from my reverie.
But it made me think of all the times people get lost in their assumptions every day. Assumptions more important than the weather. Assumptions about people and their intentions. Assumptions about the causes of problems while leaping to irrelevant solutions. Assumptions about objectives while arguing alternatives. Assumptions about communication when talking without listening. (more…)