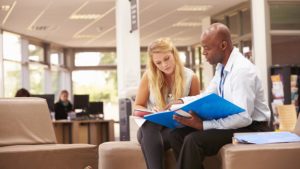 It's tough to grow when you are breathing your own exhaust, getting little useful pushback, and not knowing what you don't know. That's why my best clients enlist my services as a trusted advisor.
It's the perfect relationship for busy executives who can't be searching for help when they need quick advice. They want and need quick advice at the tips of their fingers. They want to bounce their ideas off someone they trust. They want someone with the knowledge and confidence to challenge their assumptions. And they want confidential and insightful support to help them move more quickly and confidently on important decisions.
The answer? We establish an on-going arrangement that does exactly that. You call whenever you want, as frequently as you need, and I respond within 90 minutes during normal business hours, often much more quickly. There is no meter running. You don't have to make a financial decision every time you could use a little help.
Wondering if this would work for you? Only one way to find out. Give me a call and let's talk: 617-939-9654.