For those of you in the northern hemisphere, I hope you are ready for a rip, roaring summer! Whether you are or not, your employees definitely are.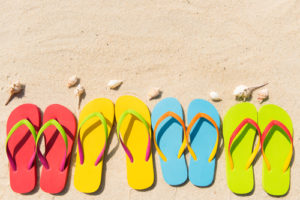 Now's a good time to clarify expectations so that the work gets done along with the fun. Be flexible, but firm. While work always expands to fill the available time, the opposite is true as well. When people are motivated to finish and leave early, productivity soars.
I enjoyed my first paddle of the season last night. The thought of sailing tonight is great motivation for being ultra focused and swift through out the day.
Harness the power of that enthusiasm! Happy summer to you!