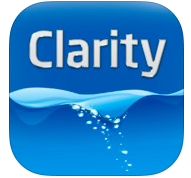 If you have downloaded Ann's Clarity App but aren't sure how to use it for the greatest value, here are three simple ideas with immediate rewards.
First, encourage your colleagues to download the App. After all, the greatest benefits of increased clarity come in the form of Shared Clarity.
Second, pick one of the following opportunities to practice creating clarity together:
At your next meeting, don't begin discussing any topic without first identifying which of the six possible outcomes you seek. (see Meetings – Meeting Process – Before a Meeting – Only 6 Possible Outcomes)
Whether meeting, emailing, or talking on the phone, SOAR through a decision by consciously following each of the four steps of the process in order. (see Decisions – Decision Process)
Next time you are planning, discuss which tasks belong in each of the quadrants in the diagram "The Trouble with Plans". (see Planning – Top Planning Mistakes – Planning the Wrong Things!)
Stay tuned for more pointers, both here and in the App itself!