Another great year, and one that passed all too quickly. But don't they all!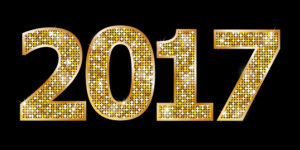 The ski season never happened in New England, but I barely noticed thanks to our continuing Urban Experiment. I'm truly hooked on Boston. It's a great city! Fun, varied, walkable, and gorgeous!
As the clock wound down on our year in Boston, the planning of our next chapter moved front and center. As originally planned, we moved once again. We now have a new home base. It remains to be seen how long that lasts and how widely we roam! I have so many plans! So many places I want to live and visit!
Highlights away from Boston included visits to some of our most spectacular national parks: the Grand Canyon, Zion, Bryce, Antelope Canyon, and Mesa Verde, plus a trip to England and Normandy.  After reading many books about WWII over the last few years, our visit to Normandy was particularly powerful.
Another first for me – and maybe a last – was a major remodeling project before we moved into our new place. Wow! I have a new understanding of home infrastructure and dust!
Oh, and in between, I worked with lots of wonderful clients. Increased the productivity of many.  Halved innumerable meetings. Developed some fantastic strategies. Wrote hundreds of articles for Forbes.com, LinkedIn, my newsletter, and my blog, and tweeted up a storm. I even learned a lot of Spanish, thanks to a wonderful little app called DuoLingo.
As I said in my holiday message, thank you for everything you have done to engage with me, challenge me, laugh with me, smile with me, and, thus, bring me joy throughout 2016.
Have a fantastic 2017! As always, be sure to call if you think I may be of service in helping you make the New Year a stunning success.