I was on the Chesapeake shore recently looking for one gorgeous night on the water before sailing the next day. I found a Hilton practically surrounded by water and told the receptionist I wanted a balcony and the best view. She was excited to quote me a great special rate and checked us in. The room was great but the view from the side of the hotel was disappointing. I could not believe there were no rooms on the back where the view would have been fabulous.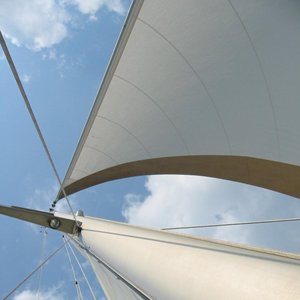 When walking to dinner on the adjacent wharf, I discovered there were. Why hadn't we been given one of those rooms? They certainly weren't occupied. Was the receptionist so sure price was paramount that she was deaf to my request? I essentially told her I wanted to pay more and I was ignored.
This is not uncommon these days. In fact, my husband is quite tired of me pointing out the frequent occasions where we've had to press a clerk to give us information on something other than the cheapest option.
Check your own assumptions and those of your employees! Have you convinced yourself that price is all your customers care about? Now, more than ever, with this economy in turmoil, I hear businesses talking themselves into this doomed mentality.
Focus on your customer and what they value, not on price. Listen carefully to their wishes and needs. Don't make this Hilton's mistake. They lost money AND made me unhappy!