"In The Clarity Papers, Ann fearlessly undermines conventional wisdom to show you how to make better decisions, motivate your people and find your way in competitive markets."
Perry Walraven,President and CEO, Performance Controls, Inc.,
a Subsidiary of Hitachi Medical Corporation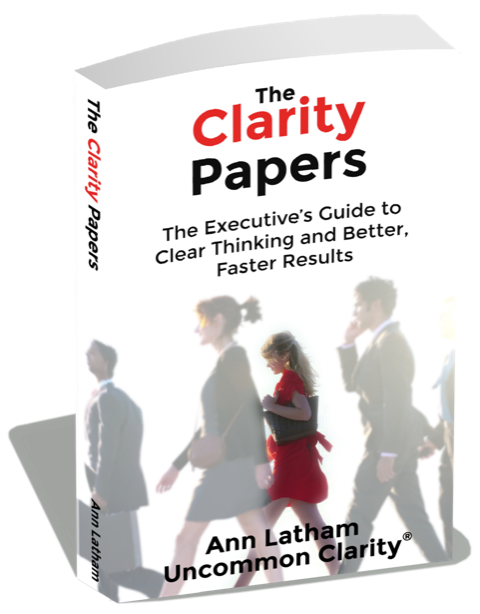 Coming Soon! Subscribe to my newsletter for additional updates. I can't wait for you to read this book!
Subscribe Now