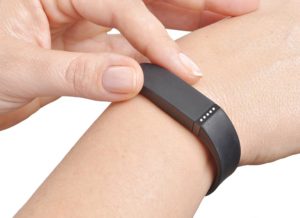 I finally got a FitBit and I can't resist sharing what I've learned–the good, the bad, and the ugly.
First of all, I love the hourly reminders to get up and move if I haven't walked 250 steps in the hour. I smile when I earn fireworks and silly badges for hitting 10,000 steps and exceeding my other goals. I was tickled pink the first time I wore it hiking and watched more than 21,000 steps, 11 miles, and 158 floors tick by. I love the fact that I am using it to push my activity and heart rate levels.
But then there was the day I worked at my desk all day. The weather was lousy. I had lots to do. I was so engrossed, the hours slipped by. I didn't get up each hour to move. I ran out of time to exercise. Pretty much the only calories I burned are the ones attributed to living and breathing, not moving. Instead of my usual 20 – 40 floors, I climbed only 8. I took fewer than 3000 steps. My heart rate may never have broken 60 bpm. I just kept working. And the resulting numbers made me sick.