The year is half over. If that is bad news for you, I am sorry to be the one to break it!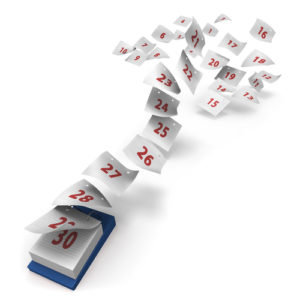 In our not too distant past, weather, daylight hours, changing seasons, and the calendar year ruled all.
These days – not so much! Nonetheless, old habits die hard and that calendar controls far too much in the business world. While you reflect on progress to date at this half-year mark, reflect also on all the things that should NOT be controlled by the calendar year. Here are a few just for starters:
Strategic planning
Budgeting
Performance reviews
Goal setting
Something to ponder while at the beach this summer. Have a great July!