Are you crazy busy? Do you have way too much to do?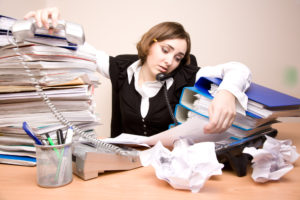 Here are a dozen reasons why you need to STOP IT!
1. There are only 24 hours in a day and you can't change that.
2.  Most of the items on your list are never going to get done so why kid yourself.
3. People are tired of hearing you complain about having too much to do.
4. You are not going to suddenly become five times as productive tomorrow.
5. "Not enough time" and "Too much to do" are victim words. You don't want to be a victim!