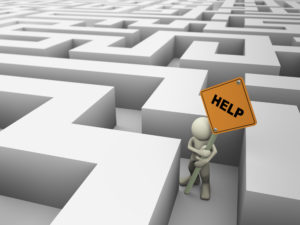 When my parents died, their wills suggested an onerous process for dividing belongings among 5 siblings. But at least they provided a process!
They also indicated we were welcome to come up with a better process, if we so desired. My parents, who probably had something to do with my clarity(!), clearly knew the importance of having a process!
As executrix, I gladly proposed a better process. Being me, I'm pretty sure I would have done so regardless of whether or not it was my responsibility.
So I wrote up a simple process, explained it to all siblings, asked for opinions, and then got their signatures to confirm agreement before anyone began claiming anything.
The process worked smoothly. Success depended only on the thought invested by each sibling into their desires and needs. Everyone left with a combination of cherished and practical items.
There was one opportunity for dissension, however. (more…)